Compliance Advisers offers expert FinOp services to its broker/dealer clients.   Our staff is comprised of properly licensed, well-qualified financial principals with years of experience not only preparing financial reports and Focus filings but effectively managing your net capital compliance and complex capital issues.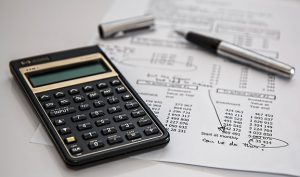 Karen Steighner, CEO, has been a registered FinOp for more than 20 years. She has served as a Series 27 FinOp for all types and sizes of Firms and has managed and resolved extremely complex regulatory matters and net capital issues for all types and sizes of firms.  The depth of her knowledge and understanding of SEC Net Capital Rules sets her apart from other FinOp's  providing you with assurance that your net capital compliance is being expertly managed.  All registered FinOps have years of experience managing financial and net capital compliance for our broker/dealer clients.
Choose from any or all of the following to create a customized financial package for your firm–
Qualified Financial and Operations Principal (Series 27/28) Registration for your Broker Dealer

In-Depth Knowledge of SEC Net Capital Rules & Computation

Accurate Preparation, Review and Electronic Filing of Annual, Quarterly or Monthly FOCUS and  SSOI Filings

Bookkeeping Services

Professional Assistance to your Firm's CPA with your Annual Audit

Full Support related to Regulatory Financial Examinations
Contact us or Request a Customized Quote to get started today with a fully customized Financial package exclusively for your firm.
303 795-0400 (Phone)